How To Use Woocommerce Plugin To Desire?
is a popular content management system (CMS) that helps you create a website or blog from scratch. One of the advantages of using is that thousands of plugins are available to extend your website's functionality. WooCommerce is one of the most popular plugins, allowing you to turn your site into an online store. However, while WooCommerce is a great tool for creating an online store, it can be challenging if you're unfamiliar with it.
If you're looking to extend your WooCommerce store's functionality, many plugins are available. This article will share some of the best WooCommerce Shop Plugin for online stores.
To use WooCommerce, you will need to have a website. If you don't have one, you can create one easily by signing up for a hosting web account with pre-installed. Once you have a website set up, you can install the WooCommerce plugin either through the plugin directory (recommended) or by manually uploading the plugin files to your server. After activation, follow the on-screen instructions to set up your shop, add products, and start selling!
List Of Best WooCommerce Plugins for Online Store
1.      WooCommerce Stripe Payment Gateway
The WooCommerce Stripe Payment Gateway plugin is a great way to take payments on your WooCommerce store. It allows you to take credit and debit card payments, as well as Apple Pay, Google Pay, and Microsoft Pay. The plugin is easy to set up and use and compatible with all major WooCommerce themes and plugins. You can also customize the look and feel of the checkout page to match your store's branding. With the WooCommerce Stripe Payment Gateway plugin, you can start taking payments quickly and easily.
2.      WooCommerce Checkout Field Editor
WooCommerce Checkout Field Editor provides an easy-to-use interface to add, edit and remove fields from your WooCommerce Checkout page. In addition, the plugin allows you to reorder the checkout fields and add custom CSS styles. This plugin is extremely useful if you need to add custom fields to your WooCommerce checkout page. For example, you can use it to add a field for collecting customer feedback or to gather additional information about the products being purchased. The plugin is very user-friendly and easy to use.
3.      WooCommerce Checkout Manager
The WooCommerce Checkout Manager Plugin is a great way to manage your checkout process. With this plugin, you can customize the fields that are displayed on the checkout page, and you can also add new fields. This plugin also allows you to rearrange the fields on the checkout page so that they are displayed in the order you want.
In addition, the WooCommerce Checkout Manager Plugin provides several other features, such as the ability to add custom messages to the checkout page and create custom templates for the checkout page. Therefore, this plugin can be considered the best WooCommerce Plugin for Online Store.
4.      WooCommerce Currency Switcher
The WooCommerce Currency Switcher plugin is the perfect solution for stores selling products in multiple currencies. It allows customers to switch between currencies on the front end of your store and provides automatic currency conversion for checkout. The plugin is easy to set up and use and comes with various features to help you manage your store's currencies. With the WooCommerce Currency Switcher plugin, you can easily offer your customers the ability to shop in their preferred currency.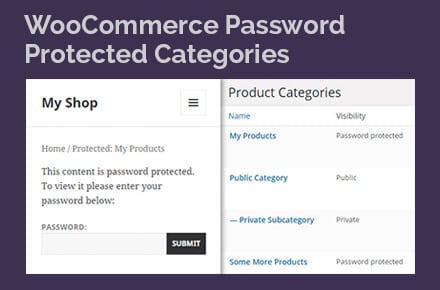 How can a gallery plugin make the online store more attractive?
A gallery plugin can make the online store more attractive by adding a grid or carousel layout of images that link to the product page. This will give customers a quick and easy way to browse the products and see what is available. In addition, the plugin can also add a search function so that customers can easily find what they are looking for. Adding these features will make the online store more user-friendly and easier to navigate, leading to more sales.
If you are looking for a reliable gallery plugin, then always go for FooGallery, as it is one of the most popular gallery plugins available for . It is very user-friendly and has many features that make it the perfect choice for online stores. FooGallery also supports woocommerce integration.
Conclusion
The above are some of the best WooCommerce plugins for online stores. Using these plugins, you can extend the functionality of your store and make the checkout process more efficient. In addition, these plugins can help you manage your currencies and take payments in multiple currencies. If you want to add more features to your WooCommerce store, then these plugins are a great way to do so.
In addition, a grid or carousel arrangement of photos that connect to the product page is another way that the gallery plugin enhances the appeal of the online store. Customers will benefit from having a quick and simple method to browse the items and discover what is offered.